Frequently asked questions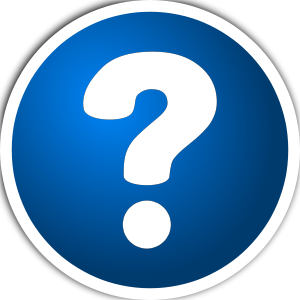 How much does it cost to apply for membership in the STM Collective?
Nothing. Manuscript evaluations for membership are free.
Who decides whether a book qualifies for membership?
At this time, all decisions about suitability and qualification are made by Dr. Amy Rogers, founder of the original ScienceThrillers.com and Science Thrillers Media.
Can I submit my pre-published manuscript to the collective?
Yes! In fact, some of the benefits of membership are most useful around the book's publication date, so it pays to submit your work a minimum of three months before launch.
My book was published by (me / a small press / a major publisher). Can I join?
Yes! Your path to publication doesn't matter. The quality and suitability of your book for our niche are the only criteria for membership.
Do STM publishing services clients have a better chance of being accepted to the STM Collective?
If a manuscript has gone through our developmental editing, it will be a better book than it was before. However, clients' books are held to the same high standards as all members and many clients will not qualify. Those who do qualify receive their first year in the collective for free.
How much does membership cost?
The standard first-year rate is $599. This includes all the benefits of membership including a new, custom landing page for your book on the STM website. Additional titles are $399 each.
After the first year, membership renewal is only $199 ($99 for additional titles by the same author).
First-year membership is free for approved clients of STM editing and publishing services.
Can I join for only a few months?
No, memberships are only billed on an annual basis.
What are the benefits of joining the STM Collective?
The most tangible benefit is a dedicated webpage for your book at the STM website. This complete, customized page will be regularly updated and can be used as a landing page for all your marketing. Page will have information about the book, purchase links, and your choices of reviews, events, giveaways, links to media coverage, author bio, information for booksellers, etc. See an example here.
Other benefits include:
An STM-branded press release
Two guest posts at ScienceThrillers.com (all posts sent monthly to ST mailing list)
Rotating sidebar ad placement at ScienceThrillers.com
Use of STM membership badge and logo
Opportunity to announce free ebook promotion to the ScienceThrillers mailing list (1/year)
Opportunity to do book giveaways through ScienceThrillers.com
Inclusion in collective's catalog at ScienceThrillersMedia.com
Listing in Aer.io bookstore at ScienceThrillers.com
Collective marketing for STM brand; optional fee-based opportunities for marketing or advertising
Collective promotion through other members (see OBLIGATIONS for details)
Visit the member agreement page for full details.
Am I expected to do something once I've joined?
Yes! A key part of our strategy is shared social media marketing. Member authors are required to support each other and work to promote the collective.
Within one month of joining, you must leave a comment on at least 3 existing posts at ScienceThrillers.com
For the duration of your membership, at least once a week you must take an action to promote another member, another member's book, or the collective. Actions can be very simple, such as sharing a Facebook post.
If you prefer to take actions only once a month, you may perform 8 actions at one time / in one week out of the month.
Larger efforts that satisfy the entire obligation for a month include: writing a blog post for ScienceThrillers.com (requires approval); writing a blog post anywhere on the internet; posting a review of another member's book.
How often do I have to take action to fulfill my membership obligation?
You can take a social media action on behalf of another member, another member's book, or the collective once a week, or once a month. Approved monthly activity includes 8 social media actions OR one larger activity like writing a blog post or a book review, or sending an email blast to your list.
What qualifies as a social media action for my obligation?
Pretty much anything that shares information about another member, another member's book, or the STM Collective to other people qualifies. Examples include a Facebook post or mention; liking another member's FB page; leaving a comment on another member's FB page or blog; leaving a comment on a new blog post at ScienceThrillers.com; sharing content from another member or the collective; tweeting or retweeting; using #STMauthors; comparable activities on the social media of your choice (Instagram, Pinterest, Snapchat, etc.).
You can also fulfill your obligation for the entire month by writing a blog post or book review for ScienceThrillers.com; writing a blog post anywhere on the internet about another member's book or the collective; posting a review of another member's book anywhere on the internet; sending an email to your mailing list that includes a mention of another member, another member's book, or the STM Collective.
What is your refund policy?
If you wish to drop out of the collective within the first 90 days of membership, you may request a refund of half your annual dues. All listings and book webpage will be removed.
What happens if I decide not to renew my annual membership after the first year?
We wish you the best of luck with your book(s) and hope you'll come back with your next title. Your dedicated book page(s) will be deleted, and your title will disappear from our rotating ads, catalog, and bookstore. You will no longer have permission to use the STM Collective logo.
What if I don't hold up my end of the bargain?
If the collective learns that a member is not participating in the shared obligation to promote each other, that member's book(s) will be removed from the collective and all collective benefits, including book webpage, with no refund for remaining term of paid membership.
Can I have more than one book in the collective?
Existing members may submit more books for consideration. If approved, each book will get its own webpage. The author's obligations to the collective do not change, regardless of how many participating books they have. Additional books receive a discount on membership.
My book was rejected. What can I do?
If your rejection came back with specific criticisms, you can address those problems and re-submit.
I want to publish my own book but I don't know how.
Is STM a publisher?
Only in a handful of cases. STM primarily offers publishing services to independent authors, and authors retain all rights to their work. We realized that our idea to bring together a community of books that appeal to the same science-loving audience would never work if we were limited only to titles that we published ourselves. With the STM Collective, we can welcome any great book that fits, no matter who published it.
If you would like us to help you publish your book, check out our editing and publishing services. We can do as little or as much for you as you want, including developmental editing, copyediting, design, formatting, and even uploading your files to distribution accounts in your name (e.g., Createspace, IngramSpark). We also offer self-publishing consultation for an hourly fee.
I need an editor. Can you help?
STM founder Amy Rogers is an experienced, client-recommended editor. Her specialty is science- or medical-themed thriller fiction. If you have such a manuscript that needs developmental editing, contact her.
For other types of manuscripts, she provides proofreading only.